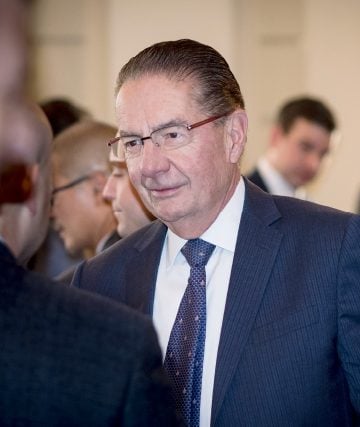 Research, education, and dialogue
Established in 1980, the Callan Institute is widely recognized as one of the leading research and education forums for the investment industry. Our goal is to provide high-quality events, research, and education to create a more informed, transparent, and integrated investment community.
Each year, we offer live events that include workshops, master classes, college courses, webinars, and Research Café sessions for our clients and the broader investment community. Our largest conference, Callan's National Conference, is held in April for all clients. Workshops are held in June and October, and the Fall Conference for investment managers is held in September. We provide all other educational offerings and events throughout the year.
The National Conference consists of general sessions with presentations by world, political, arts, science, and investment industry speakers. The general sessions are followed by smaller breakout sessions on timely industry topics led by Callan specialists. Attendees include plan/fund sponsors, investment managers, and Callan employees.
Our workshops focus on a particular investment topic or issue, and the Fall Conference offers educational sessions geared toward investment managers. Our investment workshops and sessions encourage in-depth discussions with industry colleagues and Callan professionals.
Led by Callan experts, "Callan College" sessions provide financial professionals and fiduciaries across the industry with practical, basic- to intermediate-level education instruction on a range of relevant topics.
Research Café sessions and webinars are hosted by Callan specialists and highlight a range of investment topics. These recorded sessions are available on our dedicated On-Demand Webinars page.
Our original research explores the questions and issues important to today's institutional investors, providing timely insights and data on a variety of investment topics in easily digestible formats.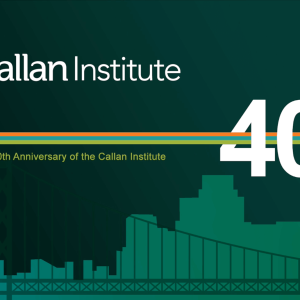 Callan Institute turns 40
The Callan Institute turned 40 in 2020. Learn more about its history and how it benefits our clients and the broader investing community.
Number of Callan research contributors
Pieces of research and blog posts
Number of Callan-hosted Events
Number of attendees to Callan events
We exist because of you. Listening to your insights and closelycollaborating with you make us more knowledgeable and more in tune to the needs of the beneficiaries we collectively serve.
Have questions about the Callan Institute?