Helping you navigate through a new normal
As an insurer—whether you work with property and casualty, life, health care, worker's compensation, or captive insurance assets—investment income is hard to obtain in today's "lower for longer" rate environment. Couple that with pressure from underwriting profits, and you're facing an uphill battle. 
How do you find opportunities for yield while keeping costs low, all within a risk-based capital lens?
It's a complex mandate, and it's becoming more specialized.
Callan can help you every step of the way. As one of the largest, independent investment consulting firms, we've advised some of the most sophisticated financial institutions on insurance assets for decades.
Our insurance governance framework supports all your needs. Whether it's modeling a strategic asset allocation for the reserve and surplus; analyzing cash flows; staying abreast of regulatory complexities;
selecting and providing due diligence on asset managers; or meeting with your committees or boards as part of their fiduciary responsibility to shareholders.
Our experienced consultants along with our research experts in fixed income, equities and alternatives will work closely with you to ensure your investment program meets your current and future needs.
It's our commitment to create a true investment partnership that keeps your needs and goals at the center of the conversation and ensures your success as we navigate through this new normal.
For institutional investors with insurance assets, it's a challenge to:
Navigate regulatory changes
Conduct manager due diligence
Manage fiduciary responsibilities
Years Callan has served insurance clients
Insurance client assets under advisement
Years the Callan Institute has offered research and education to institutional investors
Services for insurance assets
Reserve and surplus asset allocation
Manager evaluation and selection
Performance and risk monitoring
Cash flow analysis
Trust, custody, and securities lending
Alternatives consulting
Our people are our biggest strength and differentiator. We pride ourselves on a collaborative culture that supports a team-based approach to investment consulting, resulting in strong retention rates among our professionals and our clients.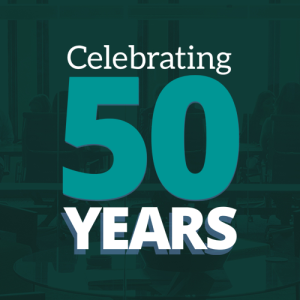 Callan turned 50 in 2023, and we know who to thank for that. Our clients. 
Contact us to learn more.