A research-driven, tailored approach for the long term
Your beneficiaries and stakeholders want transparency, sound governance, and solid investment performance to meet your plan's long term expected rate of return. You carefully set a strategic plan, evaluate investment opportunities and risk, and consider costs within a complex investment structure. Callan will partner with you every step of the way.
As one of largest independent investment consulting firms, we've advised many of the country's biggest government pension plans for more than 50 years.
We've listened and learned from clients like you. Your unique characteristics and complexities require a tailored approach supported by a well-documented, research driven, peer-reviewed process.
We will partner with you for the long term through policy reviews, market cycles, adjustments to your strategic asset allocation, selection of public and private market managers, and cost management evaluations.
We will provide you with the education, research and tailored reporting you need to make and support your decisions. 
Our experienced consultants — backed by expert research specialists — will work with you to create a true investment partnership that keeps your unique needs, goals, and beneficiaries at the center of the conversation.
For government pension plans, it's a challenge to:
Navigate regulatory changes
Government pension plan clients
Years Callan has served government pension plan clients
Government pension plan assets under advisement
Services for government pension plans
Our people are our biggest strength and differentiator. We pride ourselves on a collaborative culture that supports a team-based approach to investment consulting, resulting in strong retention rates among our professionals and our clients.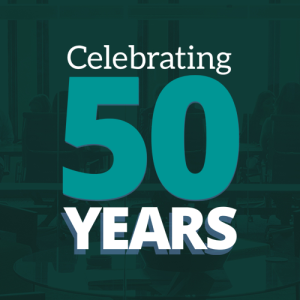 Callan turned 50 in 2023, and we know who to thank for that. Our clients. 
Strategic planning & asset allocation
Policy development & risk assessment
Manager evaluation & selection
Portfolio monitoring & ongoing education