Protecting employees' retirement at a cost you can afford
Your employees depend on your prudent decisions for a healthy retirement. You take the long view, carefully monitor risk, navigate regulatory changes, and continually seek to lower costs. Whether your plan is open, frozen, or you have multiple plan types under your watch, Callan can help you every step of the way.
As one of the largest, independent investment consulting firms, we've advised many of the most complex corporate investment teams and boards over the past four decades.
We've listened and learned from clients like you, crafting a listen-first, peer-reviewed process to align our advice with your specific considerations. Your unique goals and complexities require a tailored approach. 
For many clients, the defined benefit plan has become a legacy benefit offering that needs to be managed in terms of cost, financial statement impact, and time. We can help you do those things.
Our experienced, responsive consultants — backed by expert researchers and specialty teams — will work with you to create a true investment partnership that keeps your needs and goals at the center of the conversation.
For institutional investors with corporate pension plans, it's a challenge to:
Navigate regulatory changes
Corporate pension plan clients
Years Callan has served corporate pension plan clients
Corporate pension plan assets under advisement
Services for corporate pension plans
Strategic planning
Manager evaluation and selection
Performance and risk monitoring, including asset liability reporting 
Alternatives investing
Trust, custody, and securities lending
Discretionary services
Our people are our biggest strength and differentiator. We pride ourselves on a collaborative culture that supports a team-based approach to investment consulting, resulting in strong retention rates among our professionals and our clients.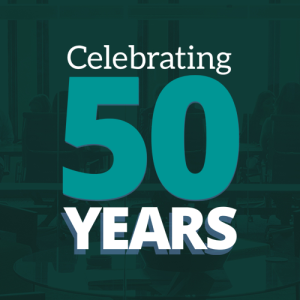 Callan turned 50 in 2023, and we know who to thank for that. Our clients. 
Strategic planning & asset allocation
Policy development & risk assessment
Manager evaluation & selection
Portfolio monitoring & ongoing education
Corporate DB Plan Tracker