Government Defined Contribution Plans
Industry-leading expertise, ethics, and transparency
We recognize that what works for the ERISA marketplace doesn't serve the needs of government plans. You work within a unique set of requirements and need a different approach. Callan can help you every step of the way, providing you with the care and attention to nuance and detail you need.
As the preferred consultant for large governmental deferred compensation plans, we understand the needs of government plan sponsors and invest in the expertise to suit your needs. We've advised many of the most complex government DC plans for decades, and are proud to serve more public DC plan assets than any other investment consultant.
We've listened and learned from clients like you, crafting a listen-first, peer-reviewed process to align our advice with your specific considerations. Because your plan's goals and complexities require a unique but simple approach. Whether you're scrutinizing fees, navigating new state rules, or considering delegating plan decisions, we'll make it simple for you.
Our experienced, responsive consultants — backed by expert researchers and specialty teams — will work with you to create a true investment partnership that keeps your needs and good governance at the center of the conversation.
Our firm also believes in leading, not following. As a result, Callan has been very active in industry leadership, with our people serving in many leadership roles in organizations such as NAGDCA, EBRI, DCIIA, SPARK Institute, and more.
If you're a government health care organization, click here to learn how we work with health care organizations across multiple asset pools.
For institutional investors with government DC plans, it's a challenge to:
Navigate regulatory changes
Years Callan has partnered with DC plans
Government DC assets under advisement
Average size of our government DC clients' plans
Services for government DC plans
Recordkeeper evaluation and selection
Fund option evaluation and selection
Comprehensive fee studies
Plan governance and risk evaluation
Target date suitability and retirement income evaluation
Callan has been crafting and managing tailored delegated plans for large DC plans for decades. More recently, we've built a streamlined approach for DC clients who want to simplify cost management, appreciate the value proposition of active management where appropriate, and delegate investment authority to a discretionary manager.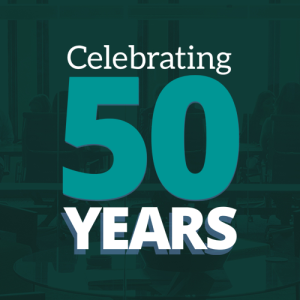 Callan turned 50 in 2023, and we know who to thank for that. Our clients. 
Contact us to learn more.